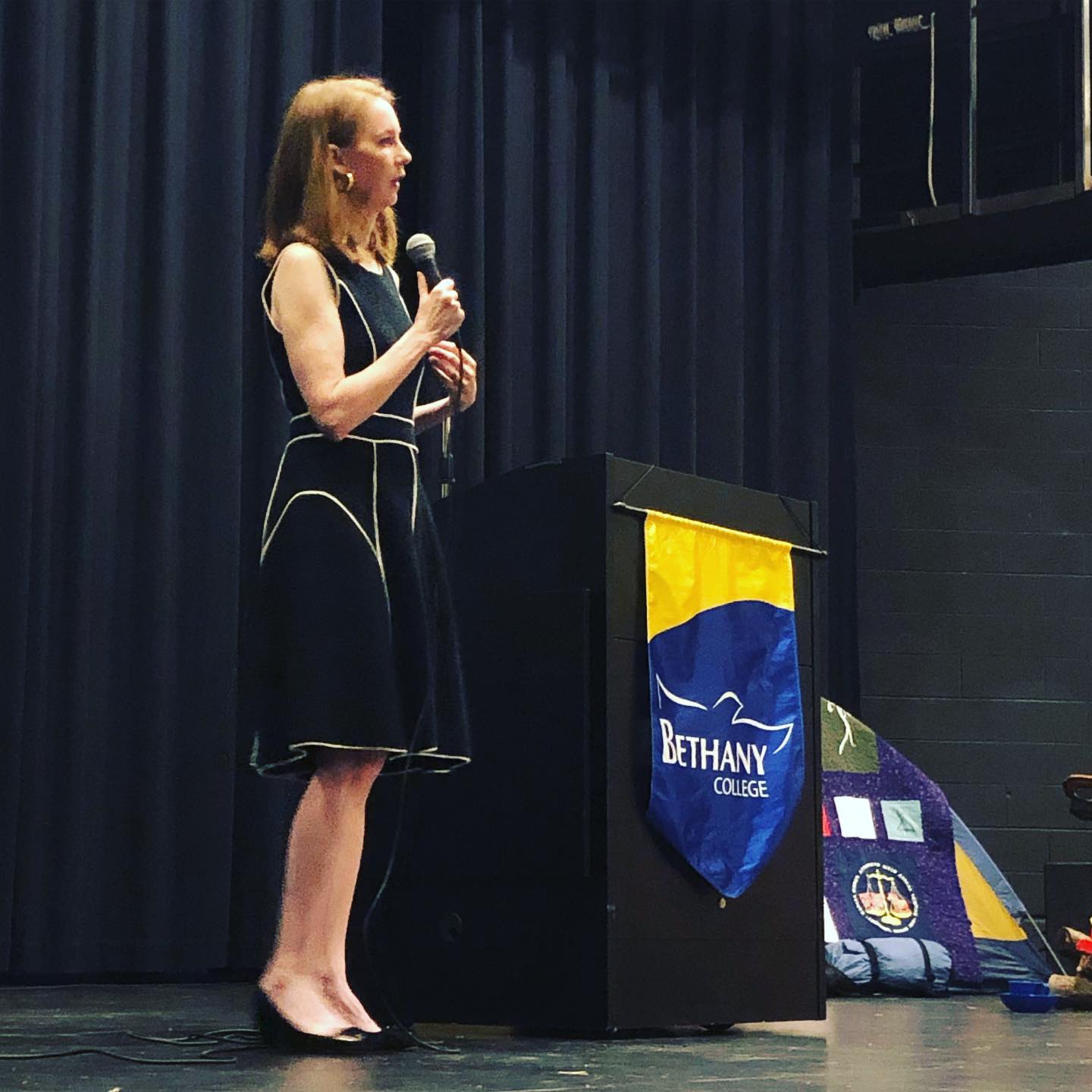 September 18, 2019 -- Lifestyle guru Gretchen Rubin talked about the merit badges from "Camp Lindsborg" during her "Happiness Hack" portion of the podcast. Visit the following to access the episode: https://gretchenrubin.com/podcast-episode/239-kate-bowler-lifes-big-questions.
Rubin was the keynote speaker at KWAA's annual meeting in July 2019. She addressed her books "The Happiness Project" and "The Four Tendencies." The lawyers and community members in attendance learned which of the "Four Tendencies" applied to them, how they could use this information to improve their work satisfaction, and how to interact with people in the other three tendencies. Each year, approximately 200 lawyers converge at Bethany College in the centrally-located Lindsborg, Kansas, for two and a half days of CLE, networking, and fun. KWAA prides itself on the nationally-recognized keynote speakers it has been able to obtain for its conference. Past speakers include:
Connie Schultz, Pulitzer Prize winning columnist
Deanell Reece Tacha, Dean of Pepperdine Law School & fomer Tenth Circuit Chief Judge
Gail Collins, New York Times columnist
Sharon Ellison, Director, Institute for Powerful Non-Defensive Communication
Ellen Goodman, Pulitzer Prize winning columnist
Susan Estrich, Fox News commentator
For more information about KWAA's annual conference in Lindsborg, visit our Lindsborg FAQ Page.
Thanks, Gretchen, for the shout out!