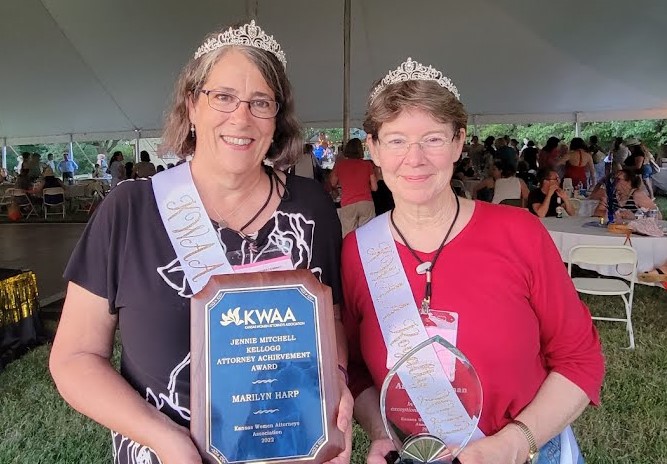 Marilyn Harp and Ann Zimmerman pose for a photo after receiving their awards.
This July, KWAA held its 33rd Annual Conference, at which two members received awards for distinguished careers in law. Ann Zimmerman took home the Carol Foreman Medal of Civility while Marilyn Harp received the Jennie Mitchell Kellogg Attorney Achievement Award.
The Carol Foreman Medal of Civility is awarded to a KWAA member who has consistently carried out their professional actions and duties as a lawyer or judge with civility, ethics, and respect for others at all times; and who unequivocally serves as an example of dignity and honor to the profession.